Become a paragliding pilot!
The dream to fly is as old as mankind itself. But only since a few years it is possible to realize this dream with relatively simple means.

A good paragliding flight begins with a safe start! Decisive for safe flying, is certainly whether you can fly regularly. Be assured that paragliding can be time-consuming.
How do you recognize a good flight school?
I had contact with some flight schools and have collected some criteria's, which are important in my opinion: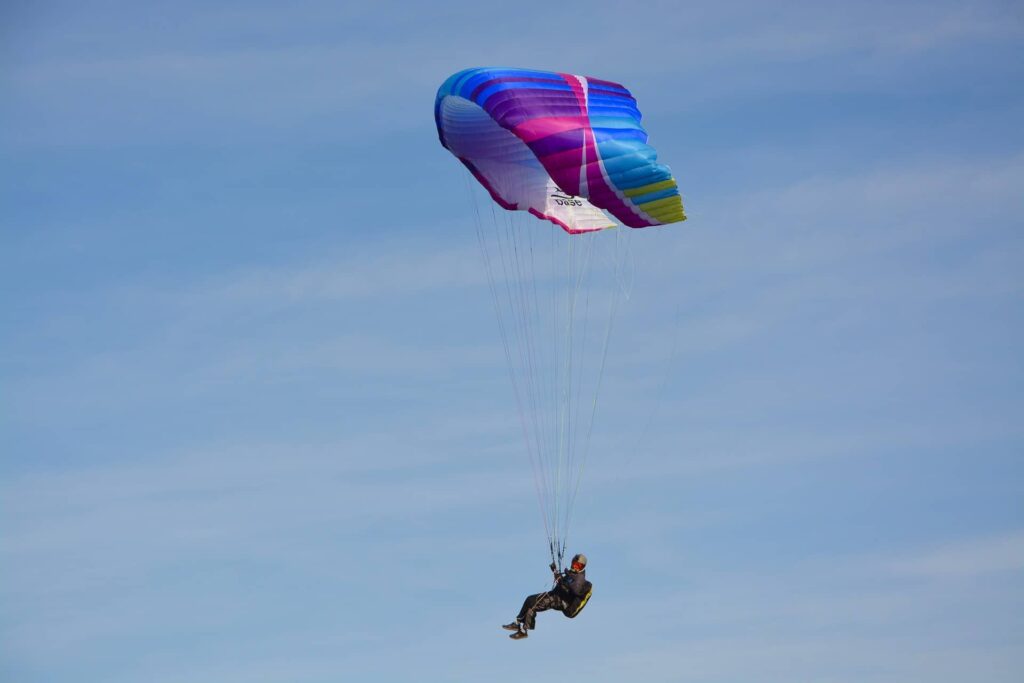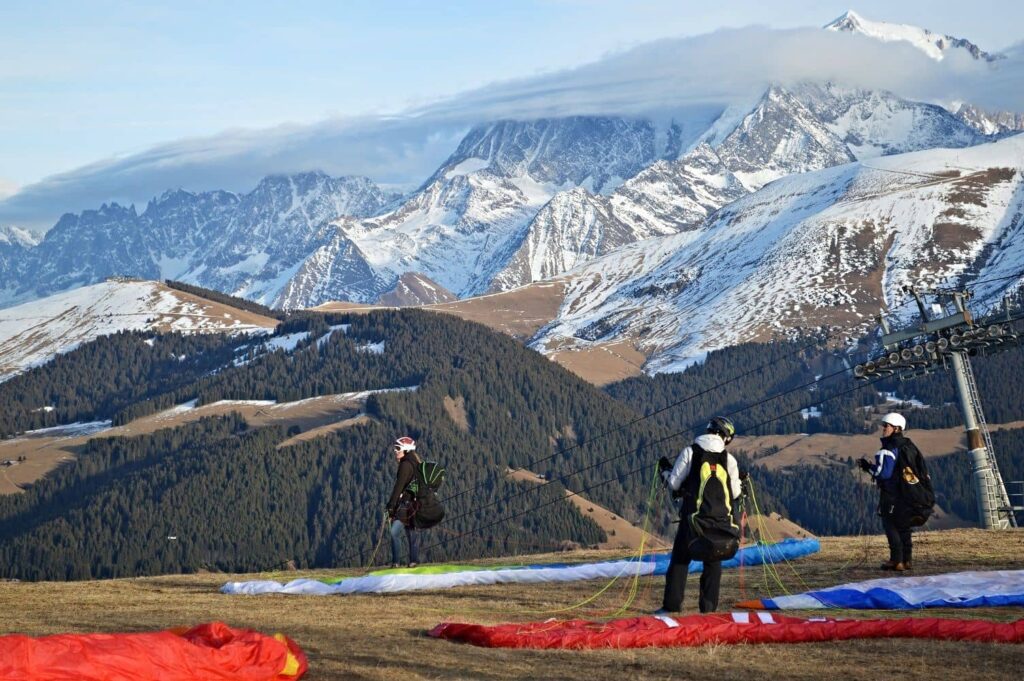 During the first 20-30 flights, the flight instructor must be very "close" to the student via radio. Meaning, that the support and communication while in the air is important and must be on point – that is how you learn best!


Do I spend a lot of time on the ground and is good flying weather used efficiently? You can recognize good organization and coordination, by the fact, that there is not constant idling. Of course, especially in the beginning, a lot of waiting is part of the "learning". Good flight instructors will explain the weather situation at the summit and describe what the student pilot can expect in the air before takeoff.


Theory lessons: so many interesting topics such as meteorology, safety, aerodynamics, etc. are waiting to be "absorbed" by the student. Nevertheless, lessons can be less theoretical when garnished with present examples, videos and pictures or simply organized in an interesting and entertaining way. The decisive factor is: Does the learning material stick quickly? Am I motivated to study on my own?


Flight schools with many brands and a larger selection of new and used equipment, often find it easier to cater to all the wishes of the student. However, due to the constant development of material, one thing can be said for sure: newer paragliders are a clear advantage for the students, because they take-off easier. My tip: don't buy old paragliders! After finishing the pilot license and the desire for a faster glider grows, you can usually sell your equipment or the paraglider again without any problems. Complete packages are usually the most favorable solution financially. It is also important that the instructor knows the student well and advises him based on his abilities and needs.


Caution is advised when negative judgments are made about competitors or when certain brands are talked about negatively. In the large market of paragliding there is hardly any equipment that cannot be recommended for any reason. Good and successful flight schools do not need to judge the competition at all.
Just because we are implementing our "dream to fly" we still need to stick to reality and accept that there is still a residual risk surrounding us.
My recommendation for a good flight school in Upper Bavaria
Over 8 years ago, I had my paragliding lessons to get the A- Certification. I have done a trial day at the practice hill with two paragliding schools and then sticked with the third flight school, the Flugschule Hochries (
www.flugschule-hochries.de
). If I use the five points described above as guidelines - this flight school gets my absolute recommendation!