How do I find a reliable provider of paragliding tandem flights in other places?
Your inquiry on phone is served with extensive and sustained information.
Inquiries by mail are answered within a short time (max. 1-2 days). You receive additional information about the further procedure and maybe even get the terms and conditions send.
The tandem company will personally call or write you a message the day before, due to the weather forecasts – a journey in spite of unstable conditions is customer unfriendly and should not happen.
The tandem company is flexible regarding the flying areas and always carries out the tandem flight on the best mountain depending on wind and weather conditions?
The tandem company reacts flexibly to customer requests (couple flight, group flights, pictures/videos, thermal flights, and so on …)
You must sign a "registration – air transport contract" before the paragliding flight in a tandem – this is a legal obligation.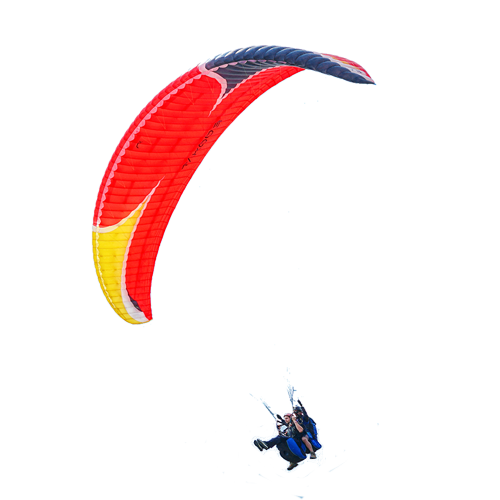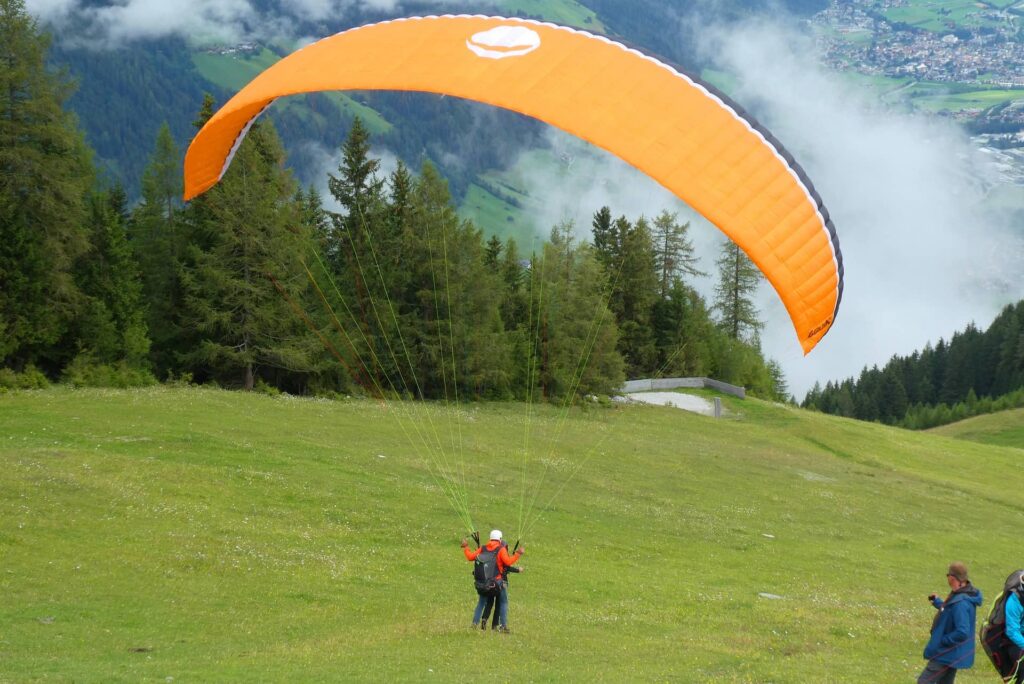 Many providers of tandem paragliding flights can be found in almost every paragliding area, as well as various offers of gift vouchers. The price depends on the mountain and the flight duration and varies between 100 and 200 €.
In the Bavarian Alps, especially in large flying areas, such as Oberstdorf, the Nebelhorn, Garmisch Partenkirchen or at the Zugspitze, you will find several reliable tandem pilots! If you want to fly in an extremely specific area, you should inform yourself about the possible flight mountains on the Internet.
There are, for example two tandem flying areas just near Bad Tölz. You will also find several terrific flying areas around the Lake Chiemsee, such as Hochries, Kampenwand or Hochfelln. All three mountains are worth a visit for the wonderful view of the Lake Chiemsee itself. The Unterberghorn in Kössen is also one of the world's best paragliding areas, with the possibilities of very long tandem flights!
In the end, however, it depends on how lucky you are with the weather. The best flying area does not help you, if you are back on the ground after 5-10 minutes, because of the wrong winds or lack of thermals!
My personal recommendation:
You should better book the tandem flight directly with local providers of tandem flights! Best part of this, you have the personal contact right away.
Important: by eliminating the agency fees, the tandem pilots earn more on the actual tandem flight. And I guarantee, happy pilots make happy customers.
Most providers of tandem flights send the voucher individually issued to the guest. You can pay in advance, as well as transfer after receiving the gift certificate.
The "flight ticket" can then be redeemed by the passenger after consultation with the pilot. However, since nature is not 100% predictable, it still happens from time to time, that a flight must be canceled on the spot. Luckily, this rarely happens and there will be for sure a chance to pass it to another day.